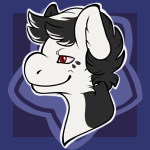 Will be exchanged soon
Name: Gregor
Gender: Male
Age: Adult
Cast: Guard
Job: Guard
Sexuality: Unknown
Mate: Not Looking
Personality: Grumpy, intimidating, calm, bold, introvert
Mounts: Mizin
Relationship:
Backstory:
A grumpy older Fluffpaw who usually stays with himself. He prefers his solitude and rarely goes out to meet others. He has a good sense of justice and prefers to keep his "turf" as secure as possible. He does not like Pirates though he tolerates them if needed.
-----------------------------------------------------------------------------------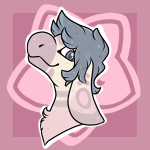 Will be exchanged soon
Name: Frank
Gender: Male
Age: Young Adult
Cast: Pirate
Job: Mate on a pirate ship
Sexuality: Pansexual
Mate: Currently Not looking
Personality: Cheerful, happy-go-lucky, nothing seems to get him in bad mood
Mounts: Gaboon
Relationship: Unknown
Backstory: The only thing Frank knows about his past is, that he loves the sea. One day he was found washed ashore at the beach with no memory of what happened and who he was. All around him was wreckage from a sunken ship, but as much as he tried, he couldnt figure out what happened to him or the people he has obviously sailed with. It had to be a tragedy for sure, but it didnt matter. He still loves the sea and he is the most comfortable on a ship, sailing through the ocean. It is almost impossible to catch him with a frown and he always tries to brighten up the mood. While he made peace with his past he still loves to know what happened so he can bring peace to those that might have vanished at his side.
-----------------------------------------------------------------------------------

Will be exchanged soon
Name: Gaelle
Gender: Female
Age: Adult
Cast: Outcast
Job: None
Sexuality: Hetero
Mate: Tora
Personality: lovely, sweet and hyper. She prefers to act on her whims and can practically be an incredible diva.
Mounts: Non
Relationship: Tora
Backstory:
She has no job, but helps Tora with his work.
--------------
Name: Tora
Gender: Male
Age: Adult
Cast: Outcast
Job: Mercenary
Sexuality: Hetero
Mate: Gaelle
Personality: calm, silent, grumpy, always agitated and angry, only Gaelle can calm him down
Mounts: Non
Relationship: Gaelle
Backstory:
Tora works as a Mercenary, though his skills aren't limited to being a sword-to-hire. Whenever his strength is needed, he can be usefull and it has always filled his and Gaelles belly.
Last edited by Starai on Thu Nov 24, 2016 2:02 am; edited 1 time in total



Posts

: 8


Join date

: 2016-08-15



Admin




Posts

: 129


Join date

: 2016-06-24



---
Permissions in this forum:
You
cannot
reply to topics in this forum